The Intermode main entry is the portal that transports you from the outside world into your private space – revealing the landscape surrounding your property. We place much consideration on how you enter your home and what you see upon your entry. The design varies from project to project, depending on your location.
Our carports and porte cochere protect you and your vehicles from the weather – with economical construction cost.  The carport can be any size you require and can be attached to the house or a stand alone element.
Double garages can also be part of the house or stand alone. They vary in size from a single car space to multiple – depending on your needs. The above image shows a custom garage, where the doors are concealed by the cladding. Intermode 'Classic' garages have standard roller doors with the colour matching the cladding of your home.  Garages and carports can also be combined in any configuration.
An enclosed alfresco space is typically 3.6-4.8m wide and usually sided with a glazed hallway. An open alfresco space can be 3.6m in width and can incorporate sliding screens – particularly if it is west facing. Alfrescoe spaces and pergolas can be located anywhere in your design layout, it will depend on your site properties and the required flow of your internal spaces.
Features such as music, fireplace, insect screens, ceiling heaters and fans can be incorporated as additional custom items.
The decks that surround our houses are a major feature of our Intermode homes – connecting the internal spaces to the surrounding landscape. The decks are built to be on the same level as the internal floor level and are typically constructed of Australian hardwood. With recessed sliding glazed door frames a seamless flow is created.
Decks can be easily customised to suit your requirements.
Our flexible design system provides a wide variety of spatial configurations for cellar doors or other commercial activities. The internal floor and joinery finishes can either be Intermode 'Classic' or custom designed to suit your business needs and branding.
We also offer a complete interior design service including furniture selection.
The Intermode spine wall is a major feature of our homes. Due to their generous depth of 1.2m, they can house kitchens, bathrooms, studies, bunk beds, stairs and provide ample flexible storage space. The subtle stainless steel handle is a classic Intermode detail and a mark of design simplicity. Other handle options are also available.
Our staircases are typically custom designed for your home.
Reach out today to begin your Intermode journey.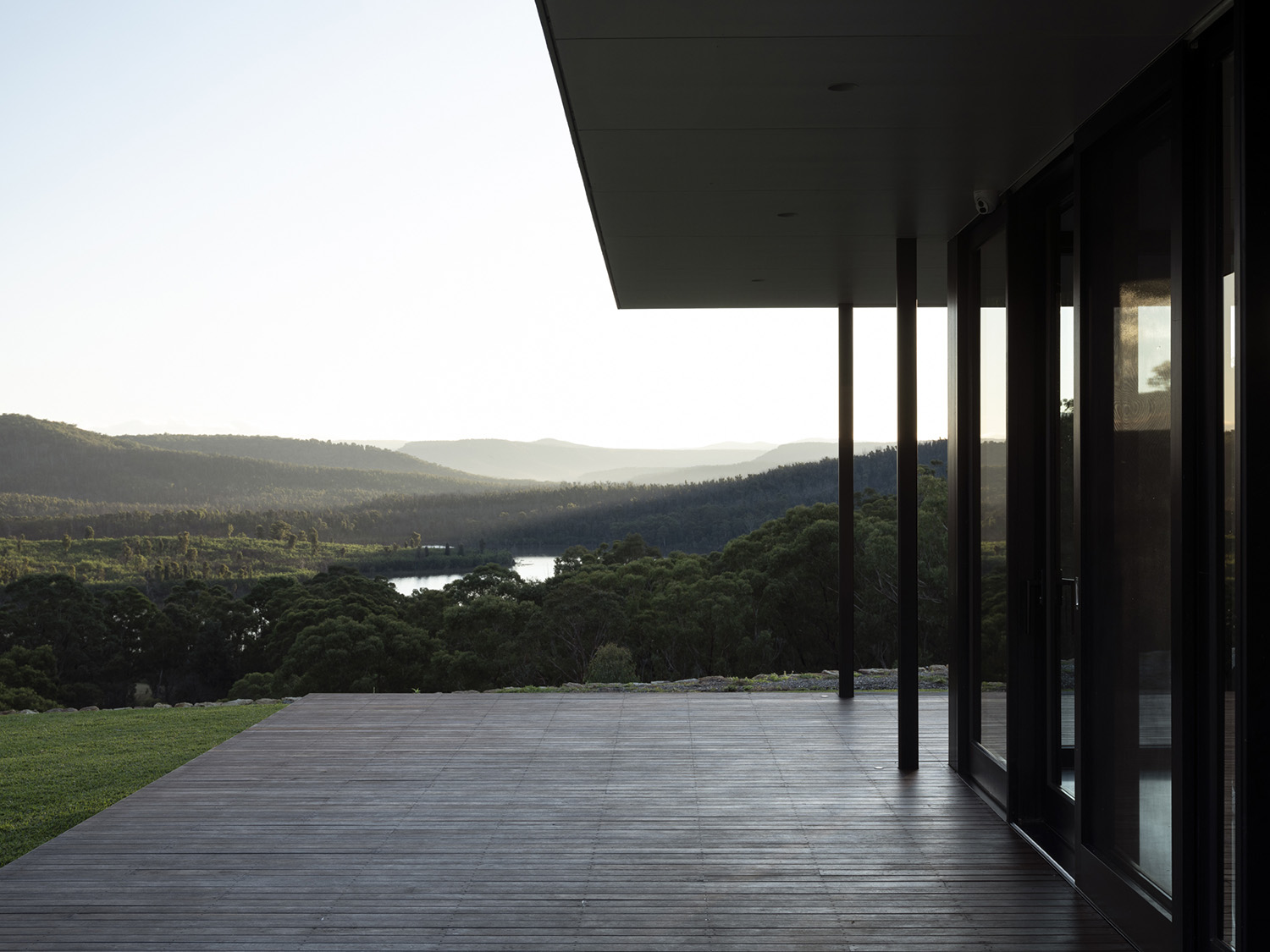 Your initial consultation is complimentary.
Enquire now
Create Moodboard